The Official Jorge Information Page
This is the Jorge Information Page.
This web site is best viewed using Microsoft Internet Explorer
in 1024 X 768 dpi mode.


This site will also work well with Netscape Navigator.

In order to promote technology among the masses, we have opted to use frames throughout this site. If you have a browser that doesn't support frames as well as it should then click on one of the ICONS above and get a real browser.
---
The ICONS. . . .
---
The following ICONS are used to navigate you from the Home page to various sections throughout the Jorge Gonzoles web site: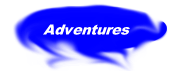 The Adventure ICON
This ICON takes you to The Adventures of Jorge Gonzoles. Select the Adventure you would like to read and then select the episode. These adventures are the actual downloads received from the holographic diaries of our beloved hero!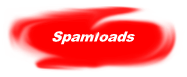 The Spamloads ICON
This ICON takes you to the Spamloads. Here is where you will find all of the images, movie files, and sound files that have been translated from the S.P.A.M. holographic unit into a form readable by today's primitive computers. A very popular area of the site!

The Jorge Fan Club ICON
This ICON takes you to the Jorge Fan Club. This is where you can share your thoughts about Jorge with other fans! Use the Jorge Forum to leave messages, test your knowledge of Jorge within the Jorge Trivia area, or see if you've got what it takes to become a Jorge Look-alike! A definite bookmark area!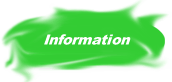 The Information ICON
This is self explanatory. The Information Page is what you are looking at right now. Newbies can get a Reader's Digest version of Jorge and Marshall Bowman in the Who Is... sections. You can also review various links that the underground has found helpful in their development of this website.
---
And the Credits, please...
This site is a work in process. A lot of work has gone into making this site and we appreciate your comments and suggestions. We would like to thank the scientists who have spent a great deal deciphering and smuggling the information from the I.S.S.T. to this site in order to bring you the Jorge Gonzoles phenomenon.
Although we can't give their names, they know who they are and appreciate the silent recognition.
This site was developed using

Give it a try.
Most of the graphics were developed using

Another fine product that I highly recommend trying.
Our web site is hosted by

Their service is excellent! Give them a call today!
Our ISP is

A Great Provider.
Need to find something? Try looking here first!
Please send all of your comments and questions to
webmaster@migrantprogrammer.com.
---